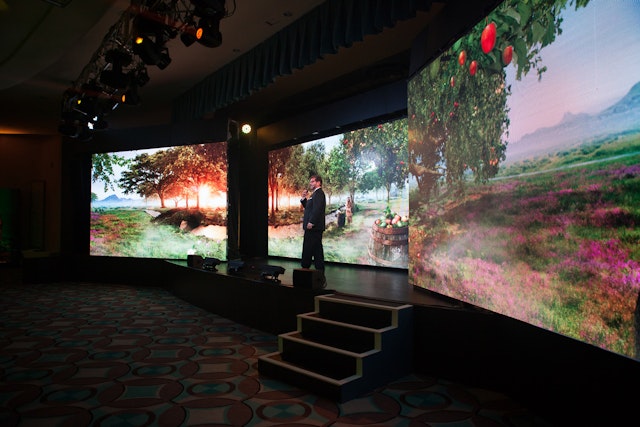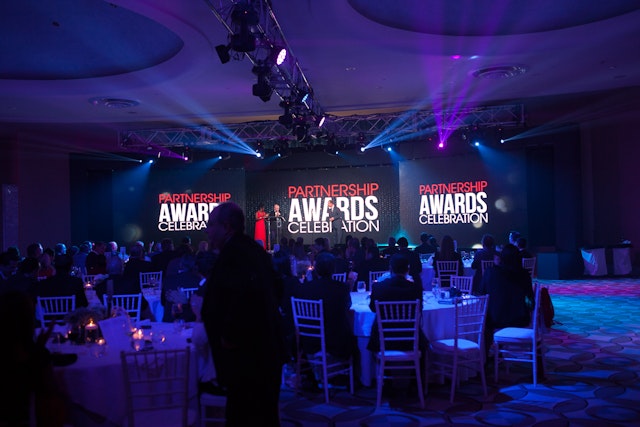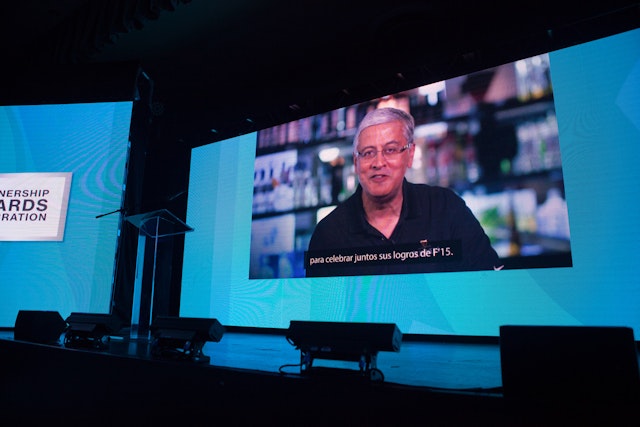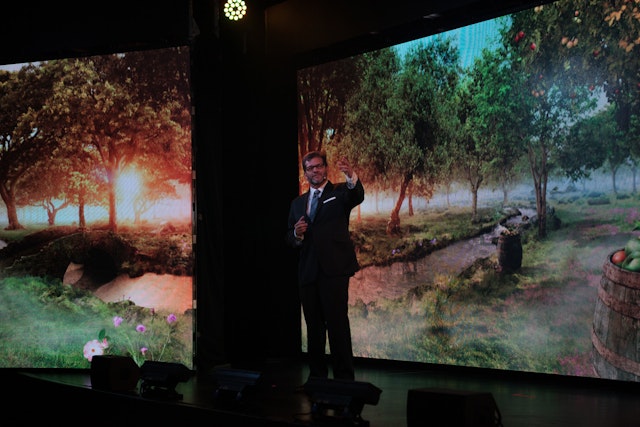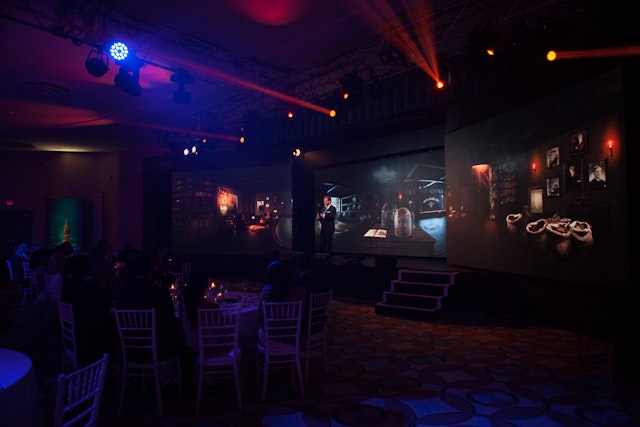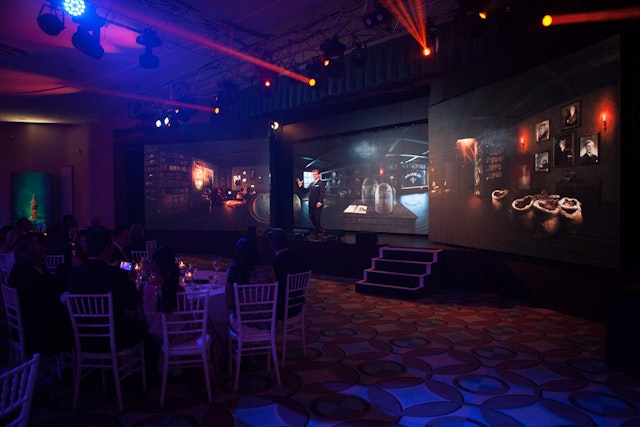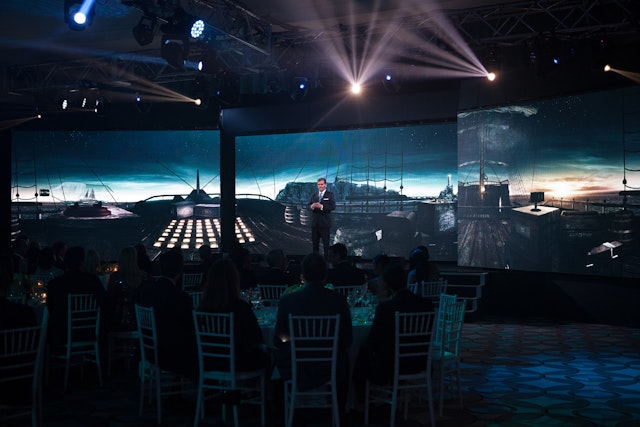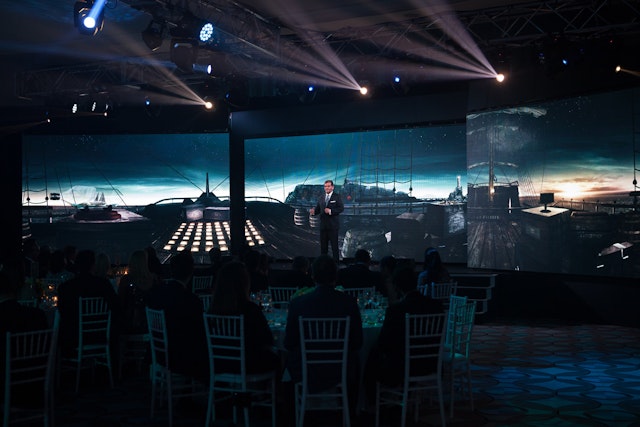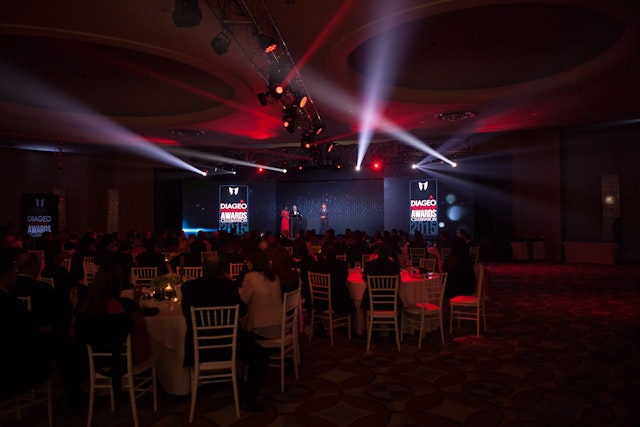 DIAGEO hired us to create and produce its Partnership Awards for its key distributors.
This full-day event, with a big awards vibe, was dynamic and never still, literally.
Three giant screens were showing a real-time render of the fantastic journey related to Johnnie Walker Blue.
Arturo Savage, a gifted whiskey master, explained to guests all steps; then, sound and animation reacted in real-time.
From design, logistics, hotels, registration, production, and speakers management, NEXUSiDEAS provided a real one-stop solution to DIAGEO.